Traditional carpet weaving skills in new media
Village Weavers has been among the leading international trendsetters of innovative hand-made rugs and flatweaves. Village Weavers was the pioneer in introducing hand painted kilims & Digital Kilims, which are resistant to washing, rubbing and sunlight certified by SGS labs in India, recognized worldwide.
Today, the company continues its great tradition of hand made Kilim weaving by concentrating on both high quality and timely delivery. Village Weavers works in a networked arrangement where we are in continuous contact with both our overseas customers and artisans. With one eye always on the future, Village Weavers embraces the challenges of a fast-developing market and successfully blends tradition and modernity to provide our customers with the best possible products and quality services.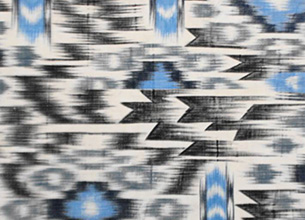 Renaissance: Hand Painted Ikkat On Cotton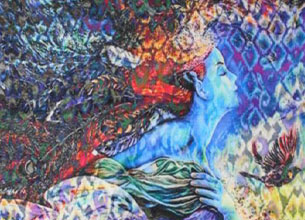 Digital Print Kilim On Viscous
Designer's Profile
---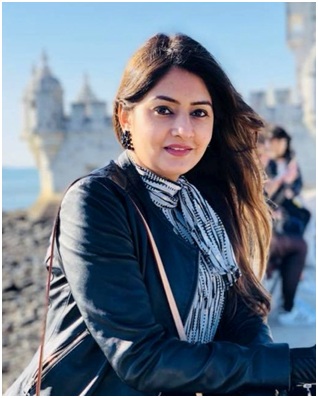 Khushi Jain - Designer
Creative Designer of 'Village Weavers', Khushi (b 1985) is a renowned Indian designer of area rugs, carpets and home furnishing products that have been strongly inspired by her travels in Europe and USA. She has specialized in customization and deconstruction techniques. Her designs show new aesthetic expression of textures and contemporary style.
She enjoys the thrill of working closely collaborating with her team, fair trades, weavers, craftsmen and manufacturing partners to take graphical artwork from concept to finished product. Over the last 10 years, Khushi has unique skills not only in executing development of imageries but also in marketing products to international clients and chain stores.
Coming from a family, where the tradition of carpet weaving is strongly preserved - Khushi was always very confident in using vivid and dynamic colors palette in her innovative collections.Currently settled in Delhi, she holds a Masters degree in Communication Design from the University of Southampton, UK.
Exhibition
---
Village Weavers would like to invite you to visit at INDIA CARPET EXPO – VIRTUAL EDITION on 20 Aug 2020 - 25 Aug 2020. Please follow this link to the portal and register to attend with your unique username and password.

https://indiacarpetexpo.com/#signIn

Stand: H 15/1 , Hall 3 at Domotex International Trade fair from 11-14th Jan 2019, Hannover, Germany
India Carpet Expo, from 10-13th March, 2019 in NSIC Exhibition Complex, Okhla, New Delhiy
India Carpet Expo, October 2019, Varanasi, India